Pressure Washer Spares and Repairs
As well as being able to offer a complete contracting and hire service,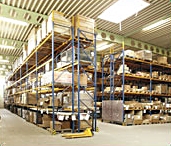 Clean Break is also able to offer a comprehensive range of parts, components and accessories. Our vast range of products means we can meet the needs of both the commercial and domestic customer.
All of our products are German made and of the highest quality. We take pride in the fact that we use the same products within our contract cleaning business and have always had excellent reliability at an affordable price.
We are happy to answer any questions and offer free advice prior to any purchase being made.
Contact Jason French on 01677 424967 or direct on 07515 327962.
Take a look at our online catalogue using the links of either side of this page.
Although currently we do not have online shopping on our website, you can visit our ebay shop Pressure Washer Spares and Repairs or you can contact us by email or telephone. Payment can be made over the phone by credit or debit card, online using Paypal or by personal cheque.

Visit our online shop Pressure Washer Spares and Repairs on Ebay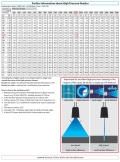 Need a new nozzle? Not sure of the size? Take a look at our nozzle chart for step by step instructions on how to work out the correct size.
Still not sure – why not contact us for advice?
Having a problem with your pressure washer or pump?
Clean Break offers a complete diagnosis and repair service.
Repairs can be carried out onsite at our customers premises or at our workshop.
For advice in the first instance please contact Jason French, 07515 327962.